The Book of Revelations are:-
Paul Blackwell (bass)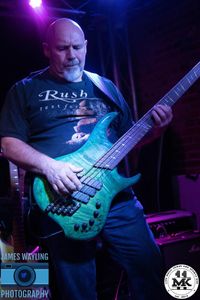 Paul is old enough to have experienced progressive music in its heyday and got to see the likes of Yes, ELP and Genesis when they were at their peak. Paul's first real band as a bass player were called Apocalypse so playing with The Book of Revelations feels like coming full circle, plus it's given him a reason to get a set of bass pedals for the first time in over 20 years.
Joe Donegan (drums)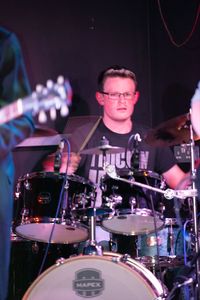 After graduating from university in 2021 with a BA Homs degree specialising in music performance, Joe has since recorded and worked with some top professional players in the music industry. These musicians include Ralph Rolle (Chic + Nile Rodgers), Paul Booth (Steve Winwood, Elton John) and Darren Beckett (Brandon Flowers). As well as The Book of Revelations, he is currently best known for his work with Pure Entertainment and their tribute bands across the U.K. including Ultimate Killers and Coldplay - Live in Technicolour. Joe cites Prog Rock as his biggest specialisation on the drums as well as Genesis and Pink Floyd being amongst some of his earliest inspirations.
Gerard Freeman (vocals and guitar)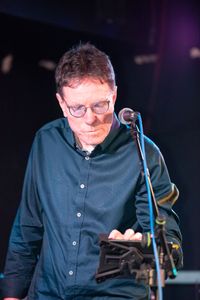 Gerard has played in many musically diverse bands over the years including Blunt Instrument (Punk), a spin off from The Associates (with Steve Reid) and The REM Raiders (REM tribute), but more recently, influenced by the Peter Gabriel era of Genesis, has tried to emulate that amazing PROG ROCK complexity that Genesis perfected in their first 4 or 5 albums. The Book of Revelations is the result of this long held love of the intricate acoustic folk music, the orchestral polyphony and the art-house rock that combine to create this magical sonic landscape that is PROG ROCK at its best.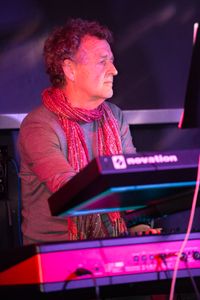 Chris Millwater (keyboards)
A classically trained pianist, with a particular interest in jazz piano and improvisation, Chris has an eclectic musical taste across pop, hip-hop, jazz, classical, world music and rock, with a special affection still for the progressive rock that was the background to his early teenage years. Chris was bass guitarist for Da Doo and the Ron Rons (50's music in a punk style) many, many years ago at university, with brief spells as keyboard player for an original rock/pop band, and then pianist for covers with a jazz singer a few years ago, he has a recently reawakened interest in performing live as well as in music production and in music for film.  He is delighted now to return to his roots in progressive rock in The Book of Revelations.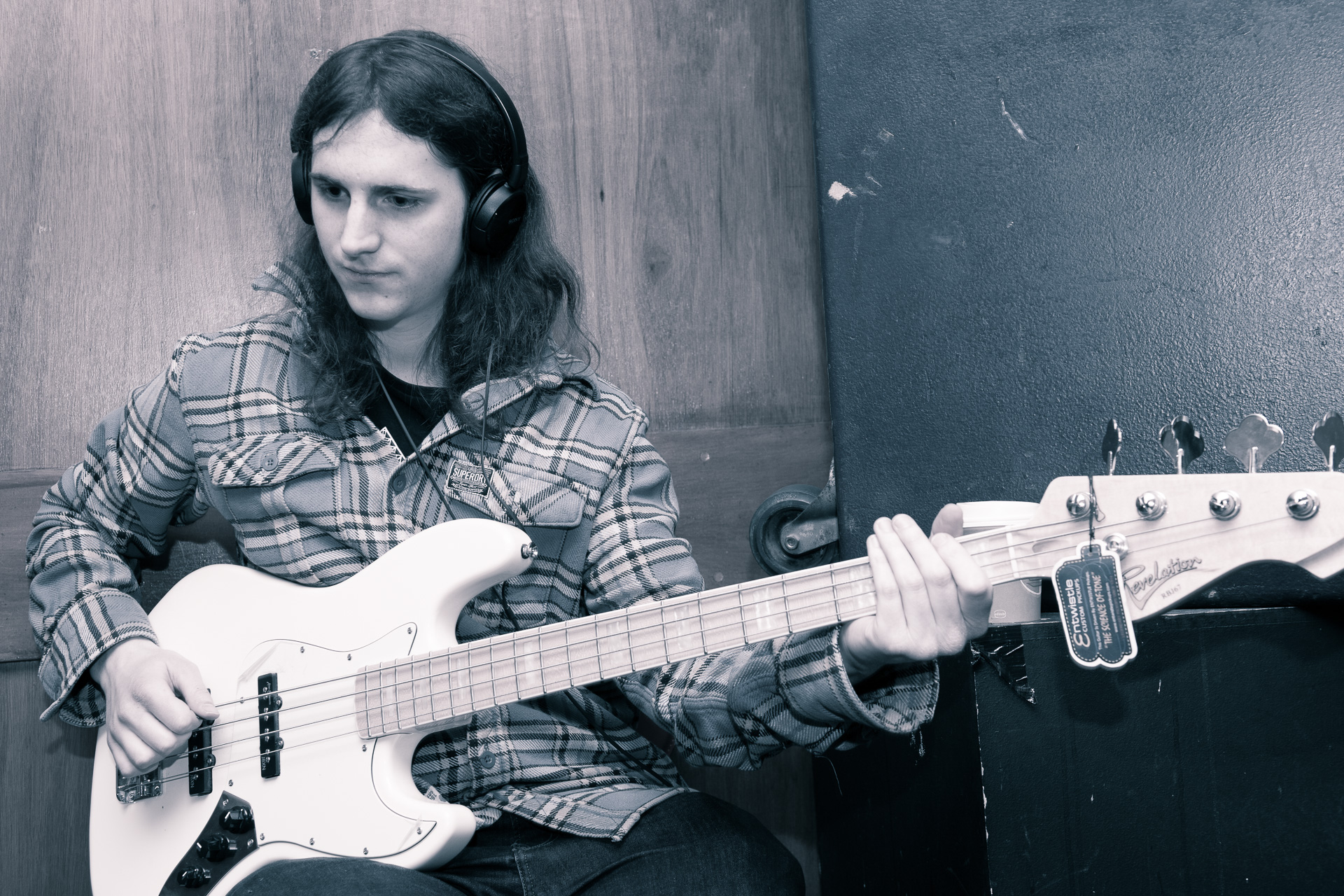 Daniel Monaghan (guitar)
Out of all the guitarists in the world, Daniel is certainly one of them. Pouncing on his, once in a lifetime opportunity to be born. he emerged from the wreckage of post-war Dresden, Germany Of Daniel's many early achievements, being the youngest ever person for that brief nano-second may stand among his most impressive. As time wore on, Daniel chiselled away at his destiny until there it stood before him laid out across infinite space-time. Daniel is much like a sub-atomic particle in that no one understands what he's doing and when observed he's even more confusing. 
He struggles to understand the working man; sleeping, as he does, atop his bouncy castle. He plays guitar like he's got something to hide, is it his repressed rage, the aching pain in his belly, or the hundreds of millions of pounds he embezzled during his time as a Silicon Valley CEO? Who can say?
As his biographer I've spent countless hours trying to penetrate his wall of calm and careful forbearance. Alas, like the mysterious ocean, much of Daniel may forever remain unexplored. Don't fret weary traveller, because I have been able to dig through the junkyard of his desiderata to scoop a few vestiges of humanity that were at least once within him, because is there any better way to truly know someone than to look at the dreams they've left behind? Probably. But let's see some anyway. 
Dreams Daniel had Denied Part 1 (for now):-
To finally taste the refreshing cool taste of a Mapesbury cigar 

To be on Richard Nixon's enemies list 

To be so close to freedom he can practically smell it 

To escape his certain fate 

To vote for himself as 'Best Dressed' 

To walk a mile in his own shoes to 'see how he likes it' 
These are just a few of the things the world missed out on; and you know what? I bet if you look close enough you may see some of yourself in these dreams. 
Your obedient servant, 
Tom Hanks 
Editor's Note: This is a self-penned didactic ramble!!
Mark W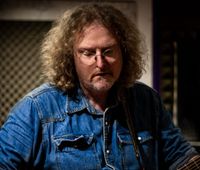 orledge (guitar) 
After a highly respectable childhood background of classical piano lessons and choral singing, Mark turned to the "dark side" after discovering and falling in love with Heavy Metal in his teens and soon graduating to serious Prog Rock.
Seduced by the strains of Akkerman, Barre, Gilmour, Hackett, Hillage, Howe, Latimer and their ilk, he followed their lead in taking up the guitar – playing whenever and wherever he could … including earning a Blue Peter badge in the process.
For some years, Mark's alter ego as an "international man of mystery" limited his on-stage activities – gigs for Progressive rockers being limited in locations like Kabul, Kigali and Kinshasa. But now he's based back in England, it's "carpe diem" time. Mark continues to love listening to and playing all sorts of music, from classical through jazz, folk and blues to rock, Prog and metal.
So the chance to join The Book of Revelations was one he was especially grateful for – an opportunity to draw on a wide range of those influences in contributing to the band's distinctive and powerful sound.